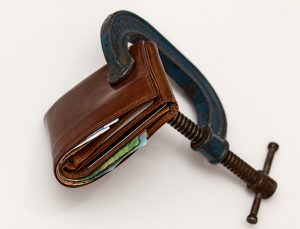 Your Credit
Consumers move through life without understanding what type of impact their credit report can have on their financial well-being. The information in your credit report can allow you to enjoy some of the finest things in life, or it can make your life a struggle. For example, if you decide to give up on paying your bills, you could have difficulty getting a loan or an apartment, your insurance rates could go up, your personal relationships could suffer, and you could be denied employment.​
It's important to take responsibility, pay your bills on time, and understand the importance of your credit report. Take time to become familiar with the credit reporting agencies that keep tabs on your payment history. These actions could produce great financial success. With good credit, banks and credit card companies will knock down your door trying to get your business. You will be able to qualify for the best interest rates when it comes to a credit card, auto loan/lease, bank loan, or home loan. You'll be able to take the trip that you have been waiting for, and your job opportunities will increase, all because you took steps to improve your credit report.
What are credit bureaus?
The three main credit bureaus are Equifax, Experian, and TransUnion. These organizations are part of a billion-dollar industry, and they manage various databases that banks and credit card companies subscribe to regularly to make lending decisions for most consumers in America. They also sell specialized information to collection agencies and other major industries. The credit bureaus maintain negative and positive financial records and payment histories for over 100 million consumers throughout the United States. Congress has created a watchdog called the Federal Trade Commission to regulate the credit bureaus through a law named the Fair Credit Reporting Act (FCRA).
What is a credit report and why is it important?
Your credit report is a snapshot of your payment history for all credit transactions that you have from age 18 until now. It details when you applied for credit, how many positive and negative accounts you have, who viewed your credit report, and all your personal information. Reviewing your credit report every four to six months gives you a chance to check for identity theft, inaccurate accounts, and incorrect information. It allows you to manage your financial situation before applying for a credit card, auto loan/lease, bank loan, mortgage loan, employment, or insurance. For example, if you check your credit and notice that there are a few negative items on your report, you will have a chance to fix those items before applying for credit. By doing this, you avoid embarrassment and several inquiries, which lowers your credit score.​​​​​​​
Please contact the experts at Perfect Credit Consulting for additional information on credit and how to better manage your credit to raise your credit score.